Mythogeosonics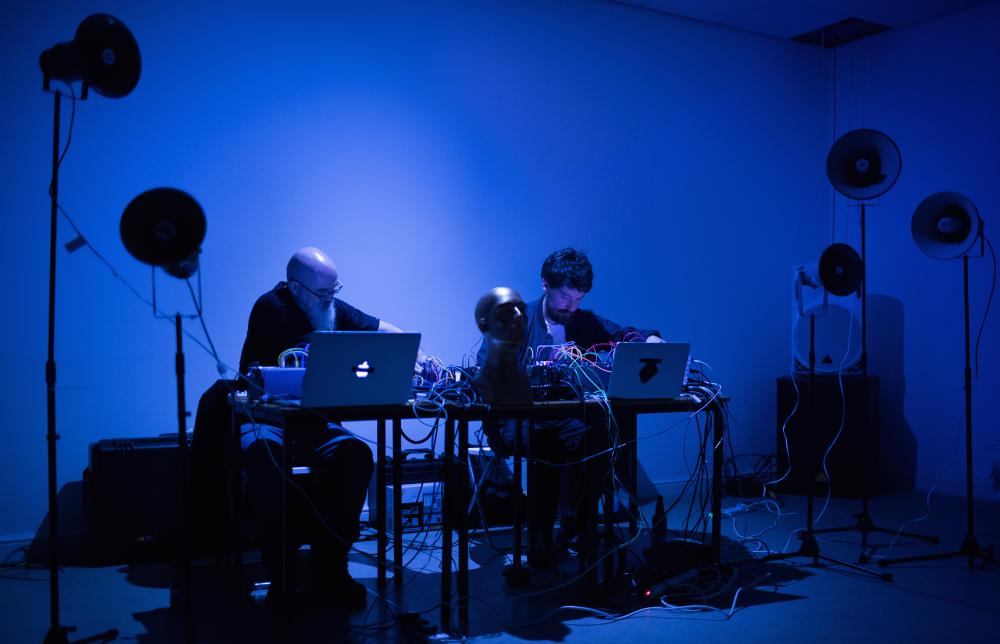 Since 2015, John Bowers and Tim Shaw have been developing a creative practice they have come to call 'mythogeosonics'.
Mythogeosonics works with an extended conception of field recording to incorporate such diverse practices as geophysical data sonification and paranormal investigation.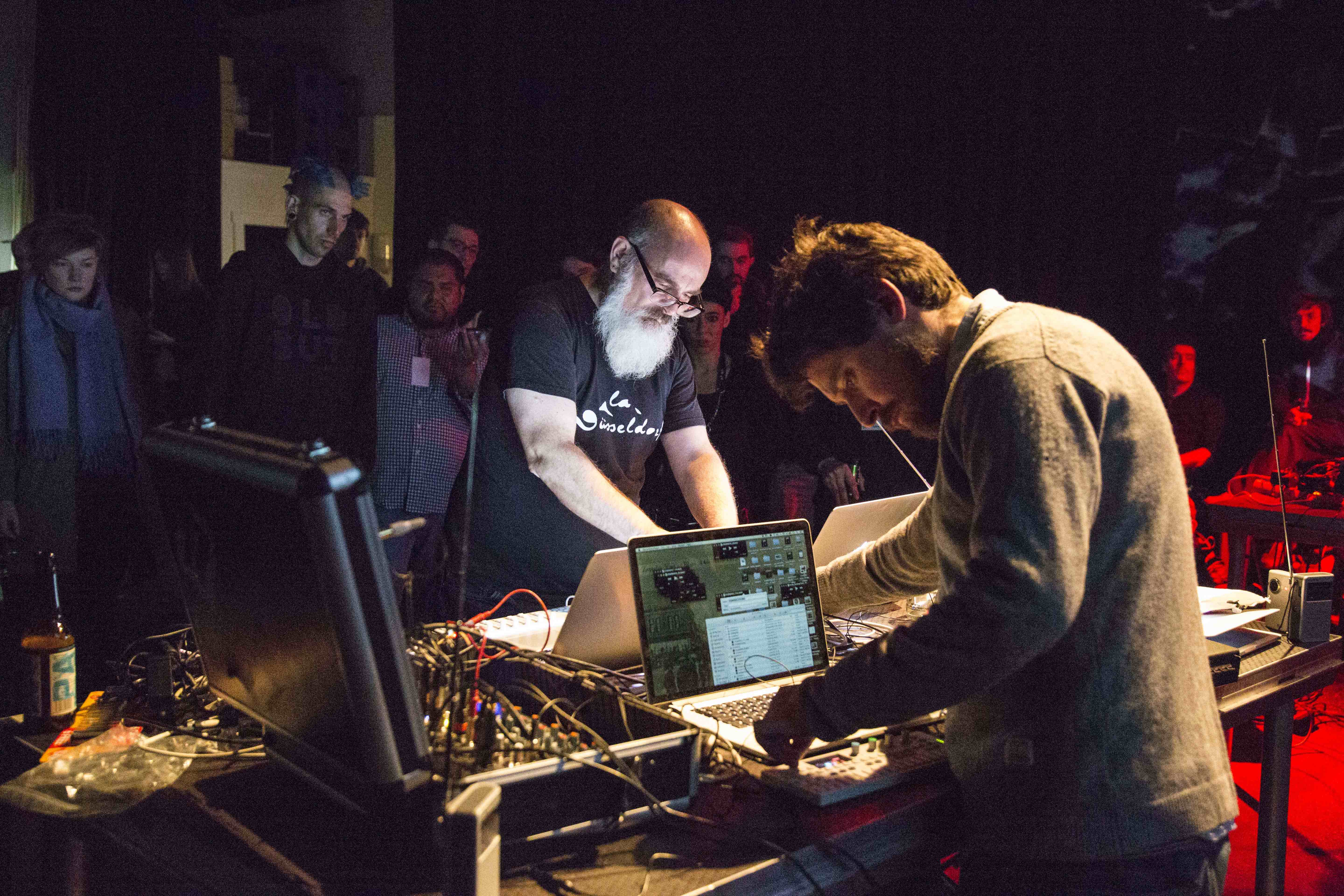 Mythogeosonics - Piksel, Østre, Bergen, Norway [Image: Zane Cerpina, PNEK, 2015]
Think of all the fields: radio, magnetic, electric, esoteric.
They cross between on-site investigation, installation-making, soundwalks, and an improvisatory performance practice combining soundscapes, documentary recordings, film, text, and process material using modular synthesizers, resonant found objects, DIY software and self-made instruments.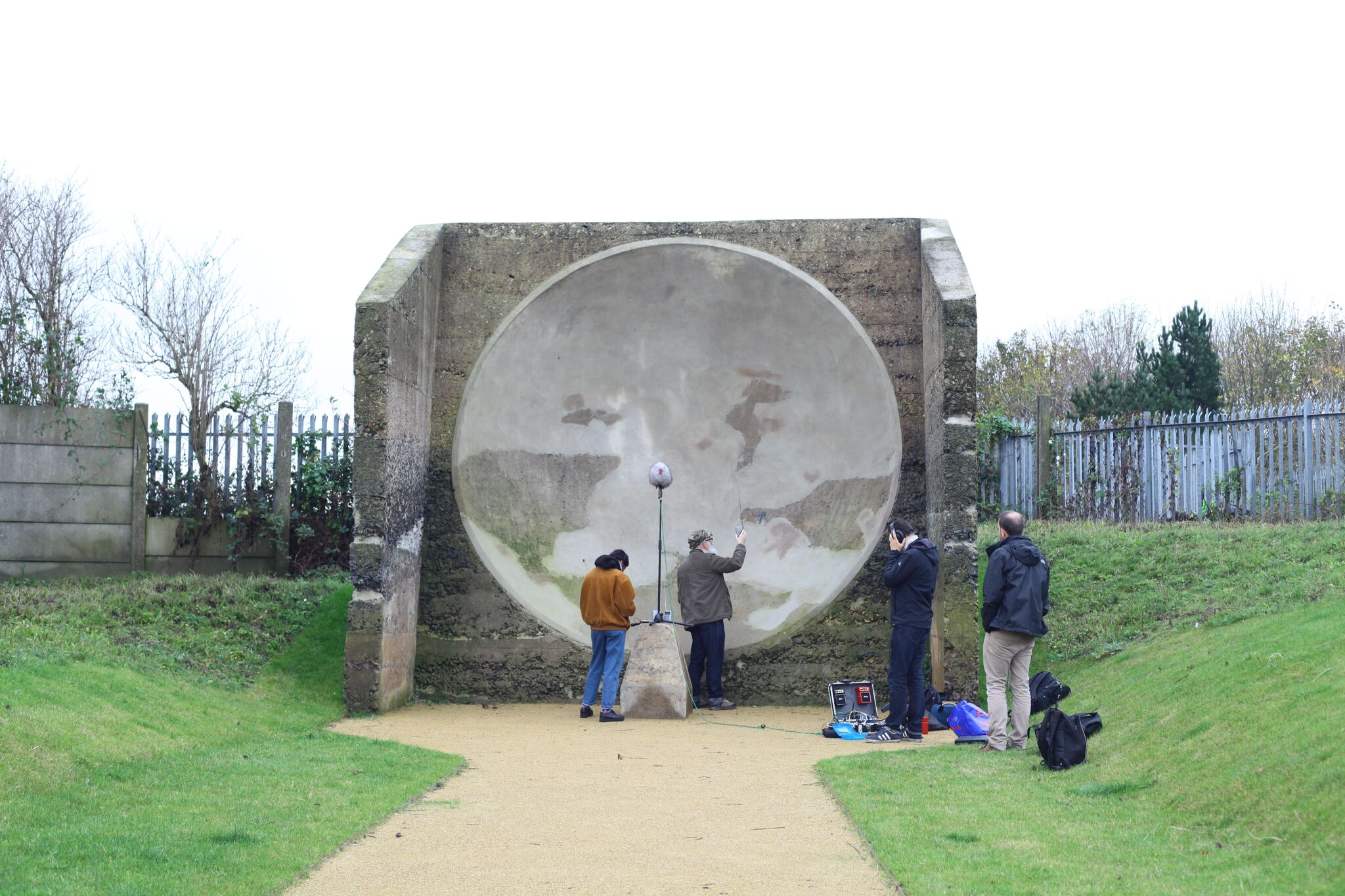 Mythogeosonics - Fullwell Sound Mirror, Sunderland, UK [Image: Tim Shaw, 2015]
Think of all the ways that the mythogeosonic can be heard, witnessed, appreciated and transformed.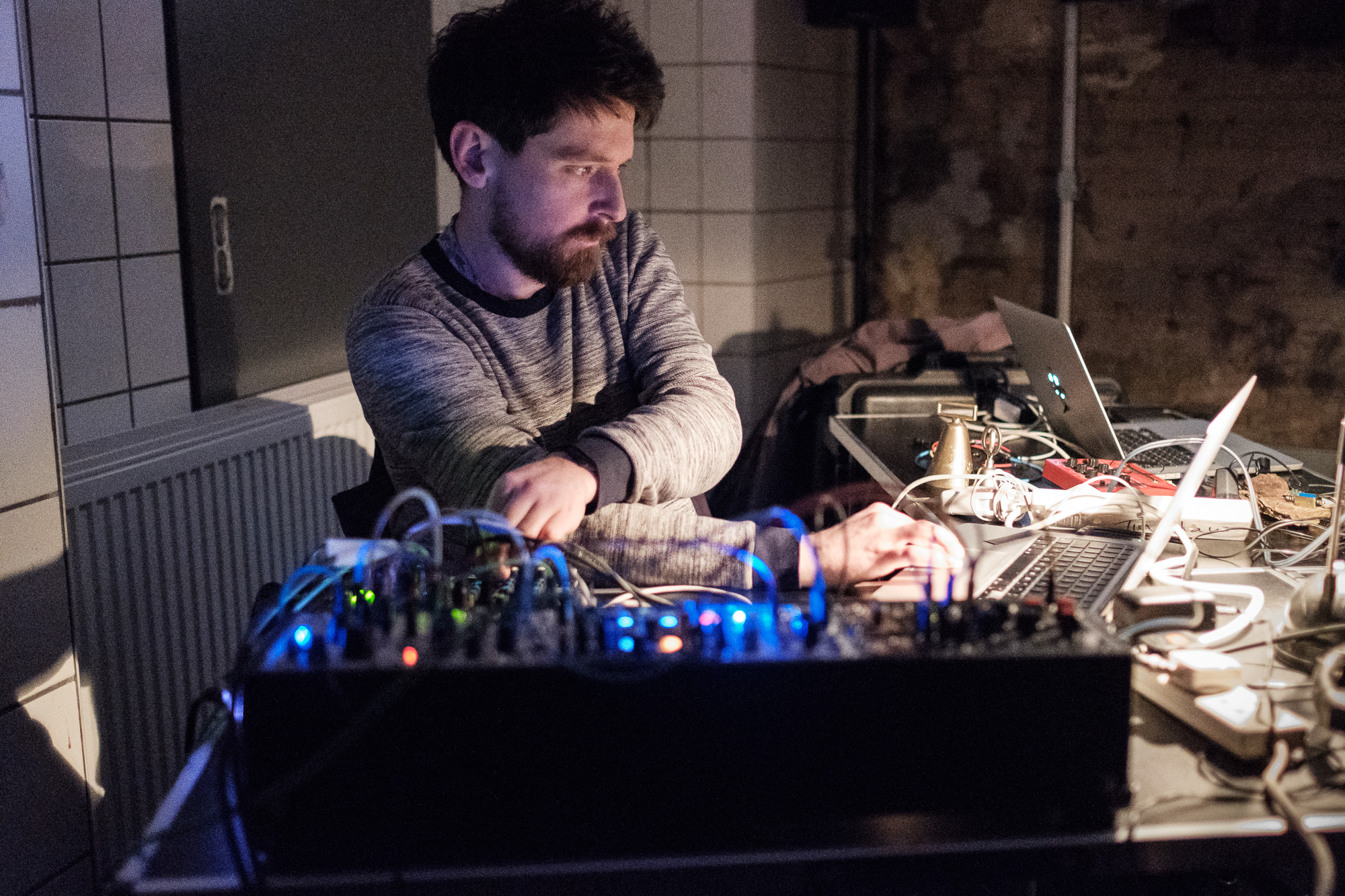 Mythogeosonics - Spektrum, Berlin, Germany [Image: Tim Schnetgoeke, 2018]
Recent Mythogeosonics works by Shaw and Bowers have included:
Unfoldings/SoundLines, FACT, Liverpool, UK, 2015
Walk Write Repeat, AlgoMech, Sheffield, UK, 2016
Into The Woods, Beyond, Allenheads Contemporary Arts, UK, 2017
Universal Transformation Machine, Piksel, Bergen, Norway, 2018
Annual Review, Experimental Intermedia, New York, 2018
Ongoing Research, FUSE, Bradford, UK, 2018
Ongoing Research, IKLECTIK, London, UK, 2019
Ongoing Research, Centrala, Birmingham, UK, 2019
Ongoing Research, Reid Concert Hall, Edinburgh, 2019
Ongoing Research, Wee Red Bar, Edinburgh, 2019
Annual Review, Plymouth Boat Club, Plymouth, UK, 2019
We wrote about our Mythogeosonics investigations for the book Walking Bodies on Triarchy Press.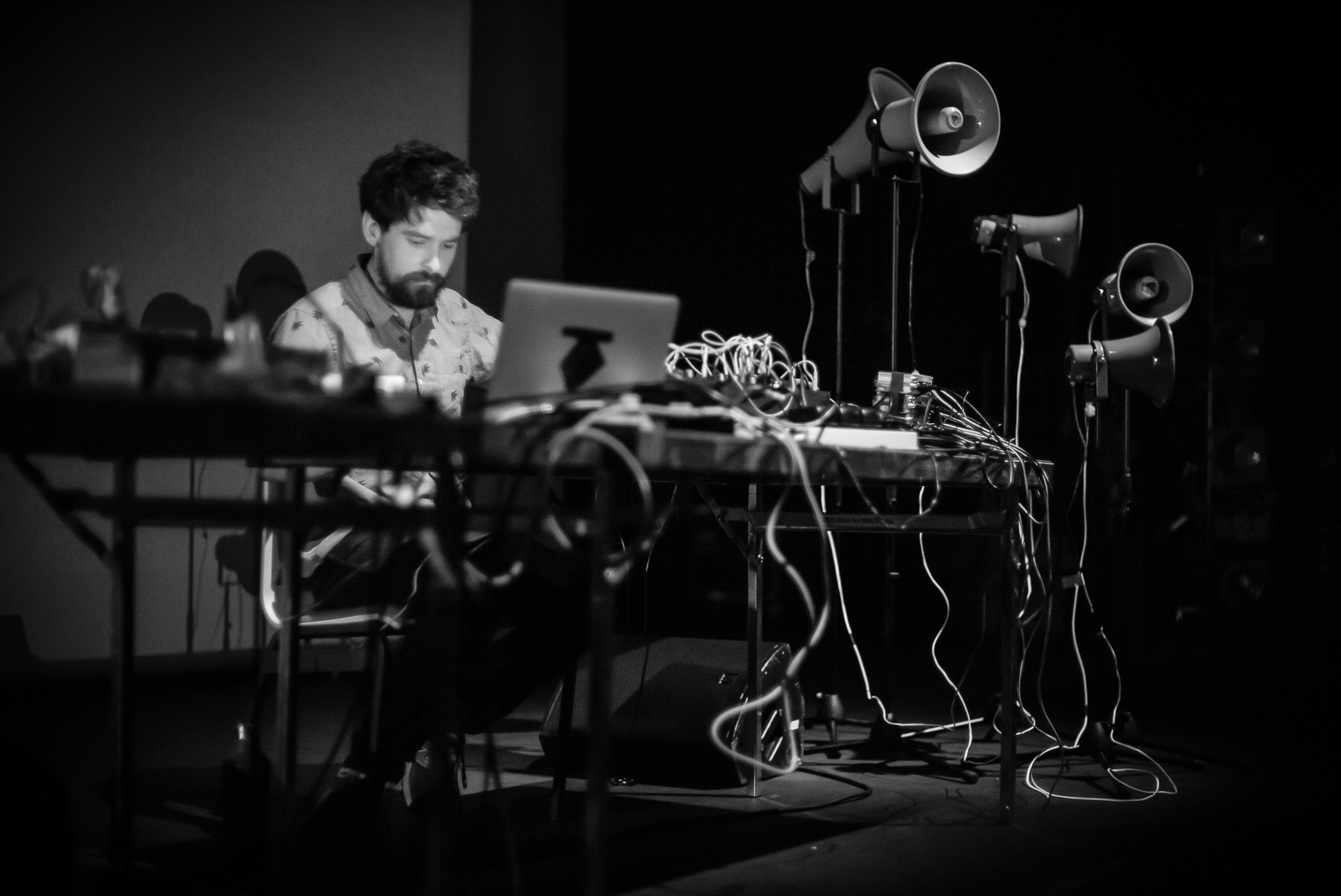 Mythogeosonics - Attenborugh Hall, Brighton, UK [Image: Agata Urbaniak, 2018]

Mythogeosonics - Access Space, Sheffield, UK [Image: Jon Harrison, 2015]