Raw Data Rough Mix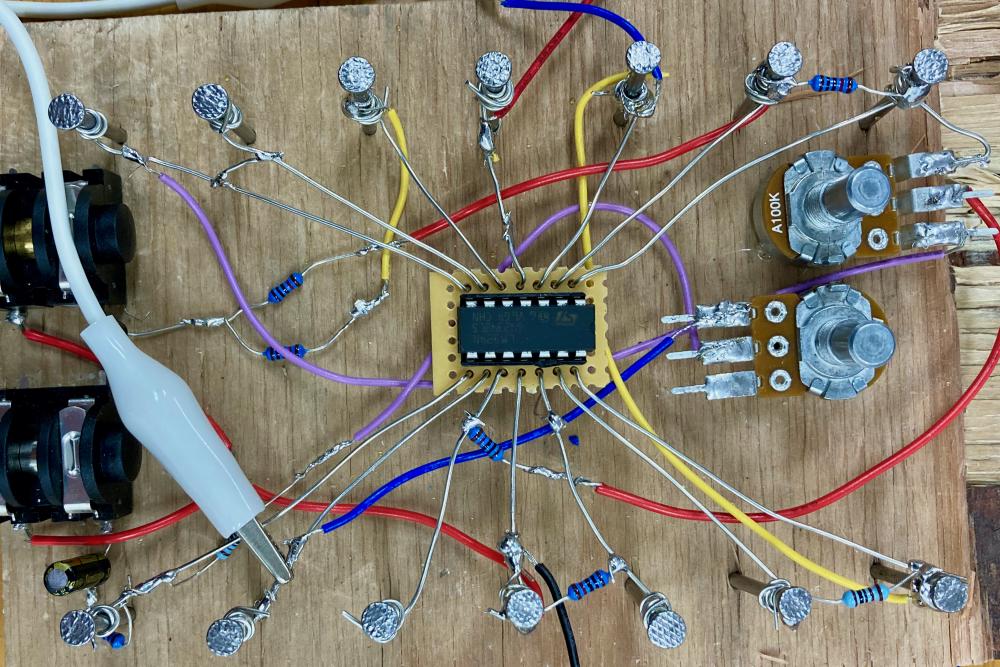 Raw Data Rough Mix is a performance-installation and celebration of collective making, group work, physicalised algorithms, emergent-instruments-created-on-the-spot, messy materials and dirty sound. The group will build a performance environment within the performance space using sound objects, found materials, electricity, DIY synthesisers, magnetism, flickering light and uncertain action.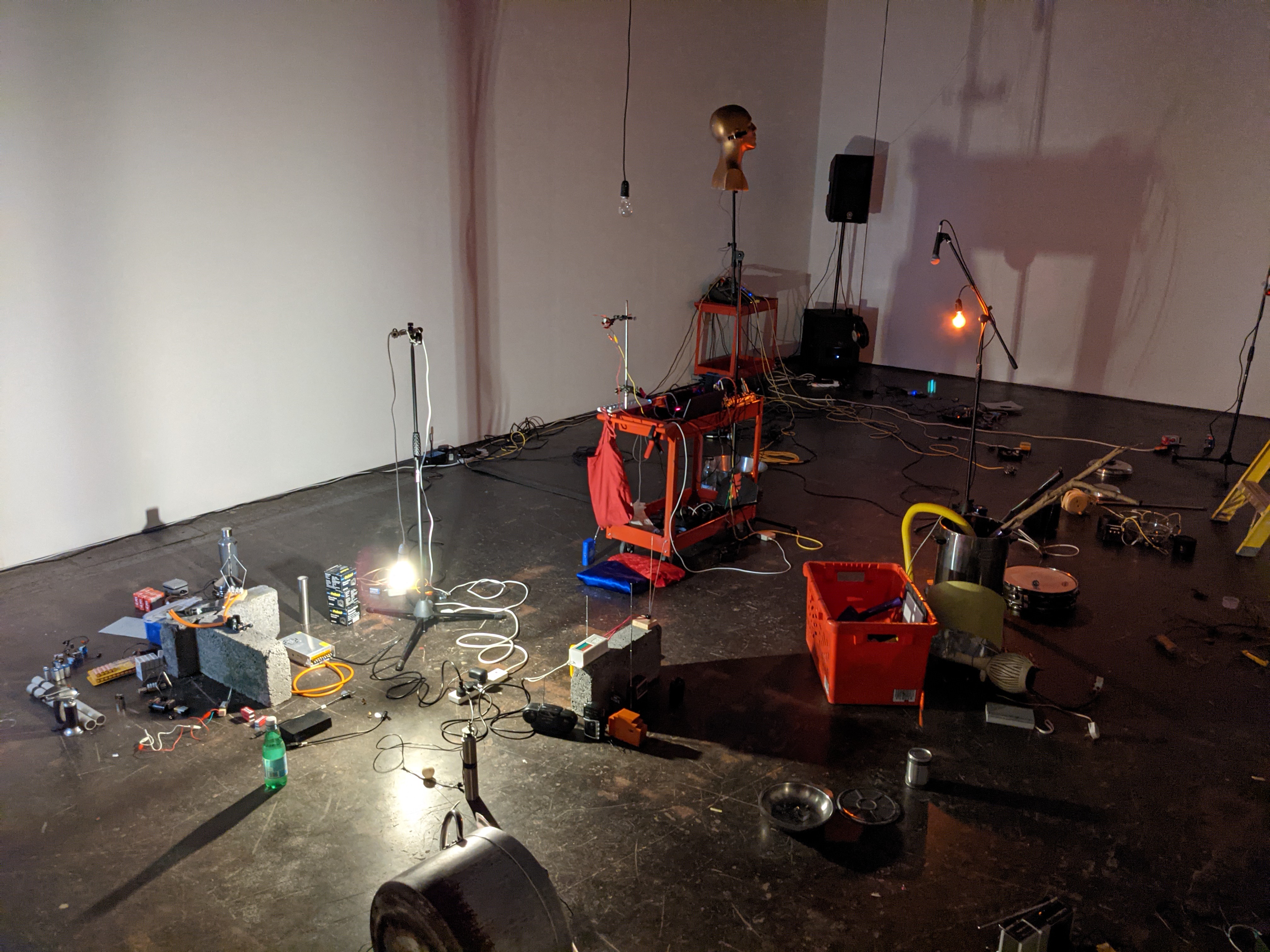 Performance Installation - Primary, Nottingham, UK (Image: Robin Foster, 2021)
The idea of 'rawness' is suggestive. We use raw materials but also raw data, raw energy, raw meat and raw electricity to encourage us to think of aesthetically brutal approaches to sensor data and sonification techniques, to implicate the body in performance environments, and to explore deliberately low component-count methods for sound synthesis. We creatively elaborate the idea of 'rawness' and use this as a key to making and to aesthetic reflection.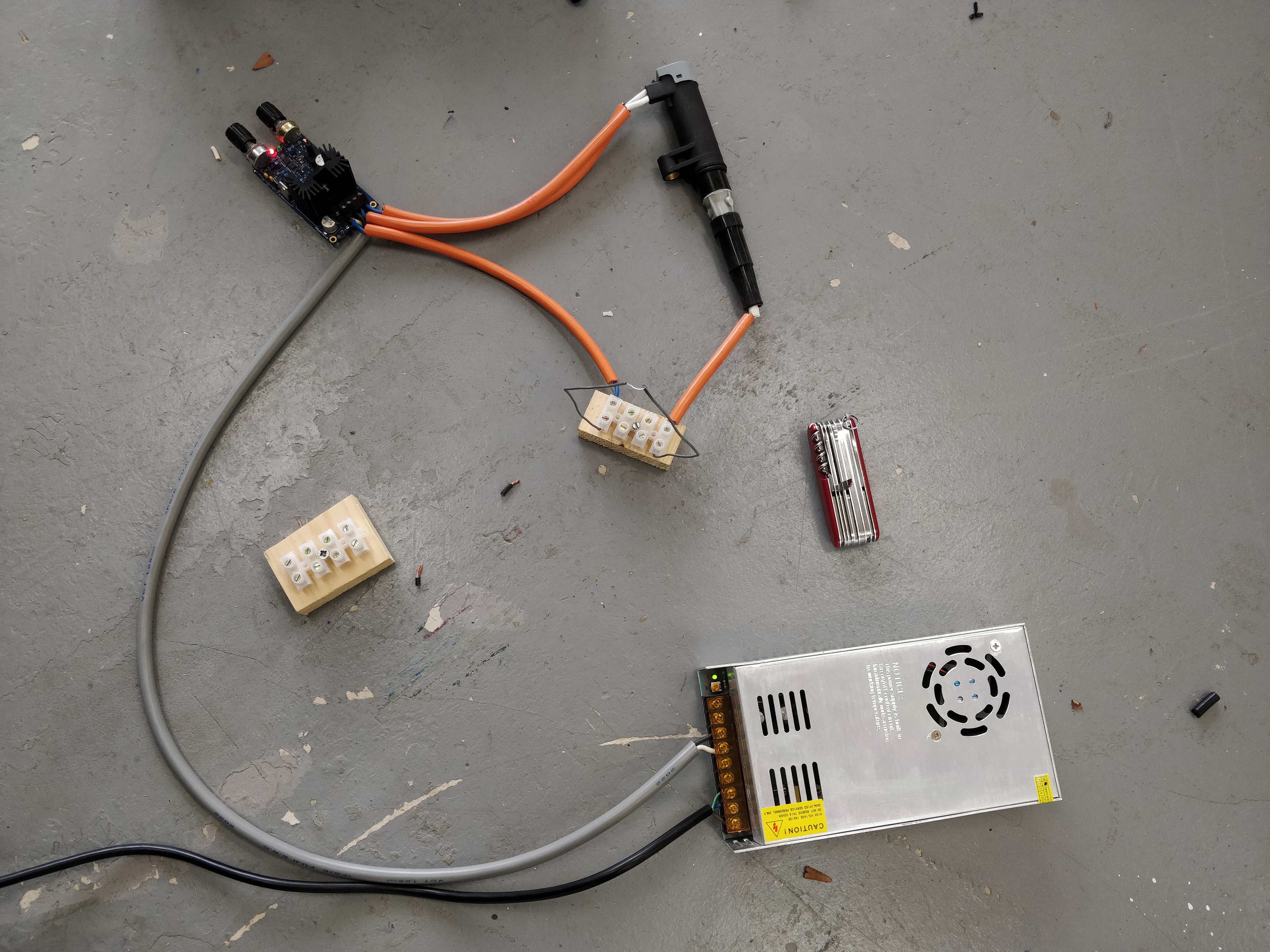 PWM Spark Gap - TAMA University, Tokyo, Japan (Image: Tim Shaw, 2022)
Our collaborative work thinks expansively and critically about the notion of assemblage. Things, often made of very different materials and with very varied sonic characters, are put together in and through performance. We explore how materially heterogeneous artefacts can be made to inter-work. We juxtapose different topologies (networks, fields of influence, layers, overlaps) and different performance practices (varied patterns of coordination, scored and improvised) through collective collaborative work.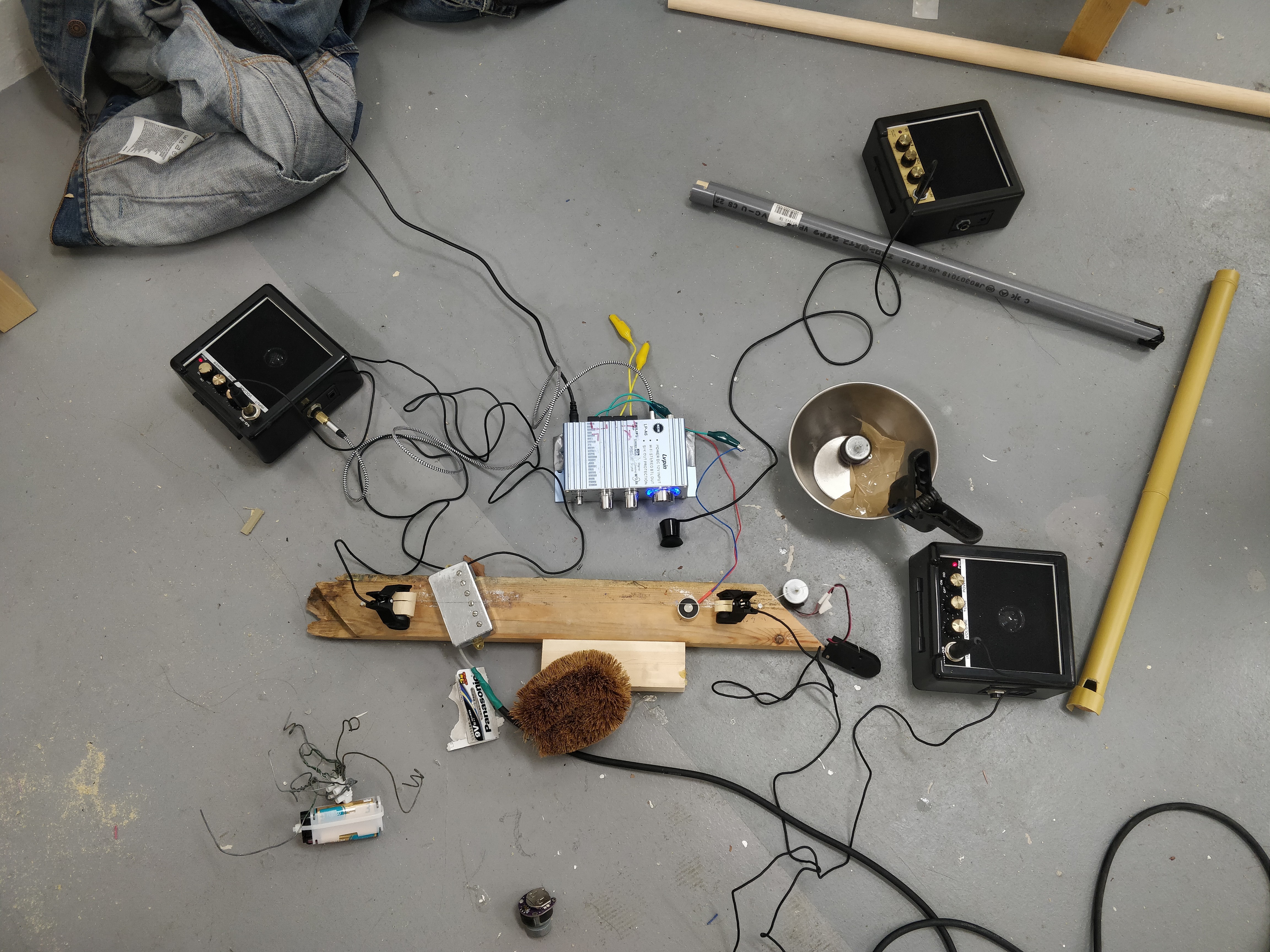 Monochord - TAMA University, Tokyo, Japan (Image: Tim Shaw, 2022)
---
Raw Data Rough Mix was performed at the following venues:
Cafe OTO, London, UK
TAMA Art University, Tokyo, Japan
Primary, Nottingham, UK
Soup, Tokyo, Japan
It was developed at Allenhead Comtemporary Arts, UK and TAMA University, Japan.
Contributers included:
Sol Andersson
John Bowers
Michele Danjoux
Dirty Electronics
Robin Foster
Akihiro Kubota
Anniesofia Moxon
Tim Shaw
DJ Sniff
Raw Data Rough Mix was supported by the Daiwa Anglo-Japanese Foundation.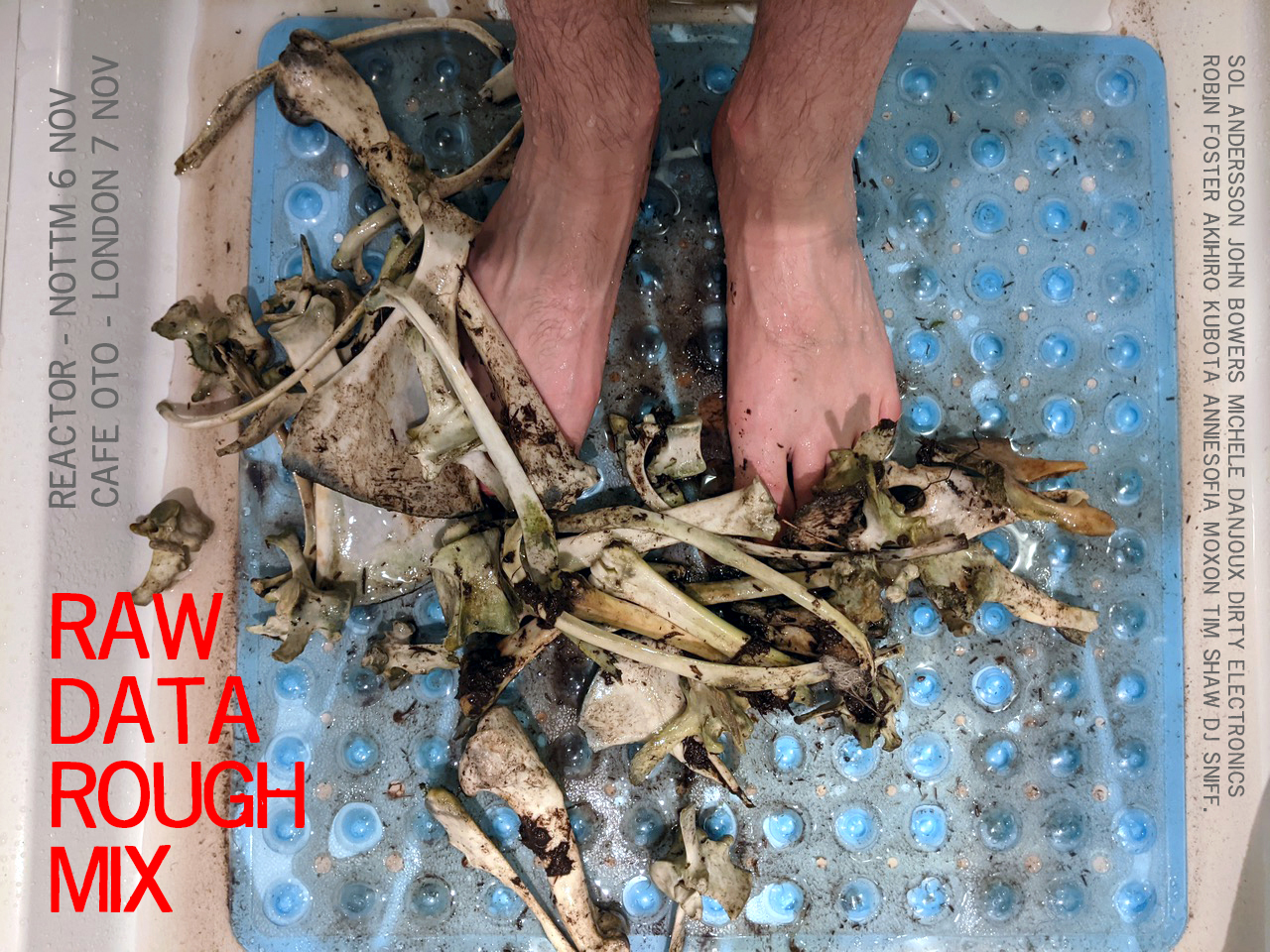 UK tour poster of Raw Data Rough Mix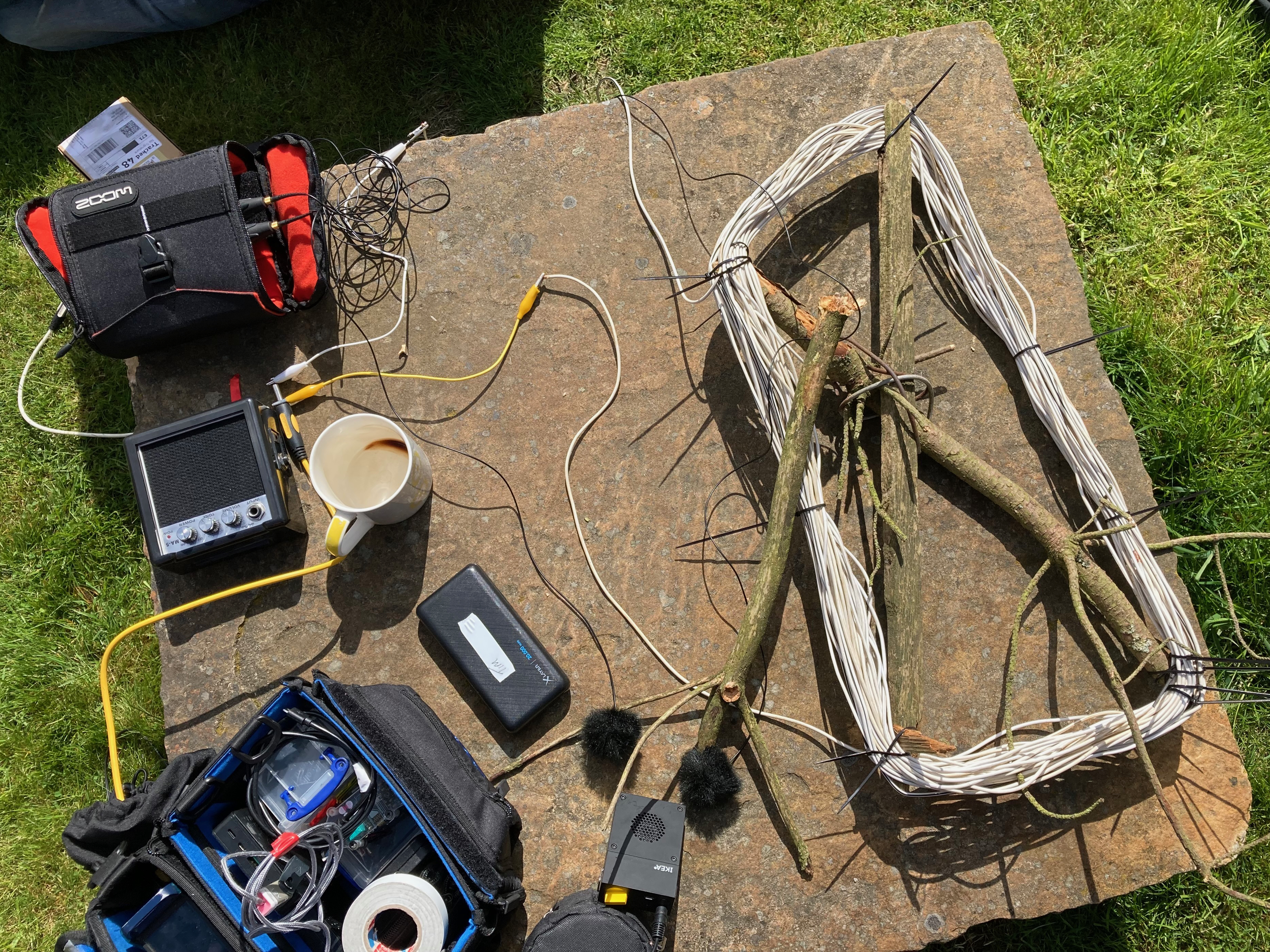 VLF listening device - Allenheads Contemporary Arts (Image: John Bowers, 2021)
---
Raw Data Rough Mix was published as a paper in the New Interfaces for Musical Expression Conference in 2023. It is open access and availible here.