No Fades No Layers No Copy No Paste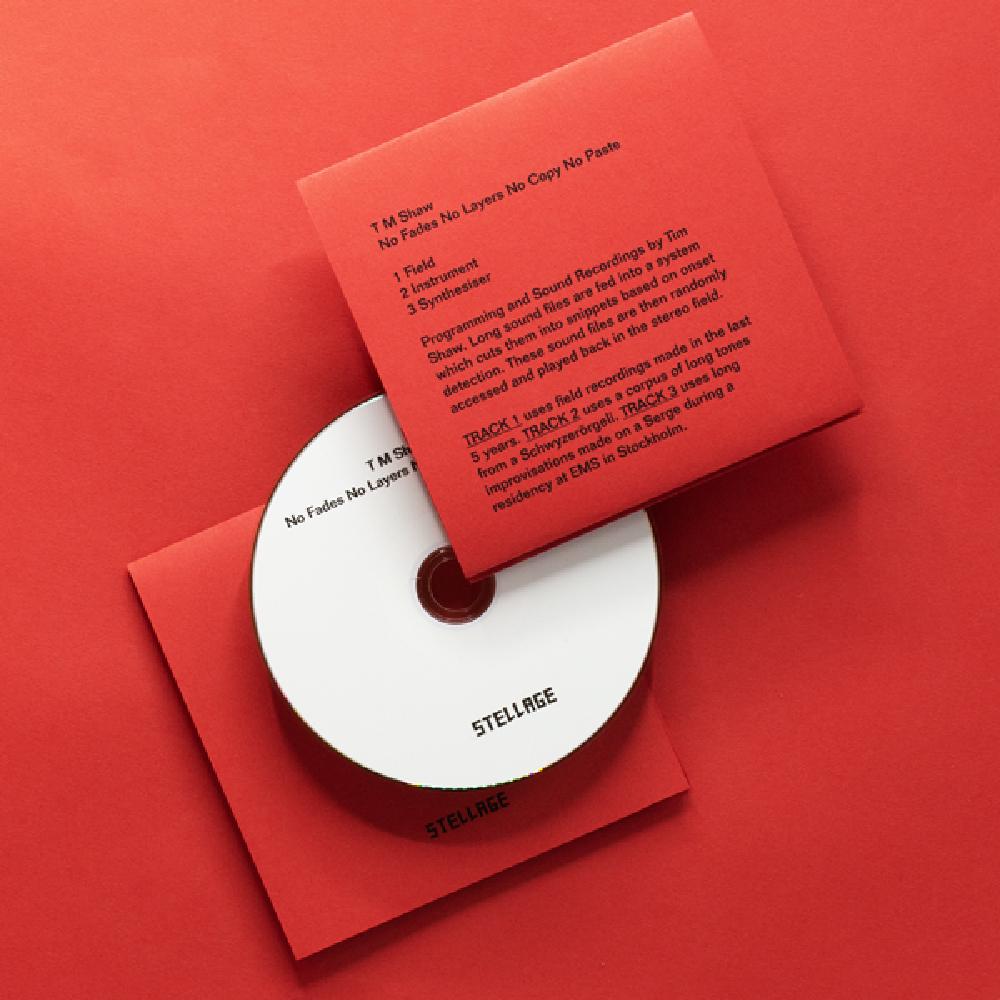 Field
Instrument
Synthesiser
---
Released 4th April 2021 on Stellage - CDR
Programming and Sound Recordings by Tim Shaw. Long sound files are fed into a system which cuts them into snippets based on onset detection. These sound files are then randomly accessed and played back in the stereo field.
TRACK 1 uses field recordings made in the last 5 years.
TRACK 2 uses a corpus of long tones from a Schwyzerörgeli.
TRACK 3 uses long improvisations made on a Serge during a residency at EMS in Stockholm.