Ambulation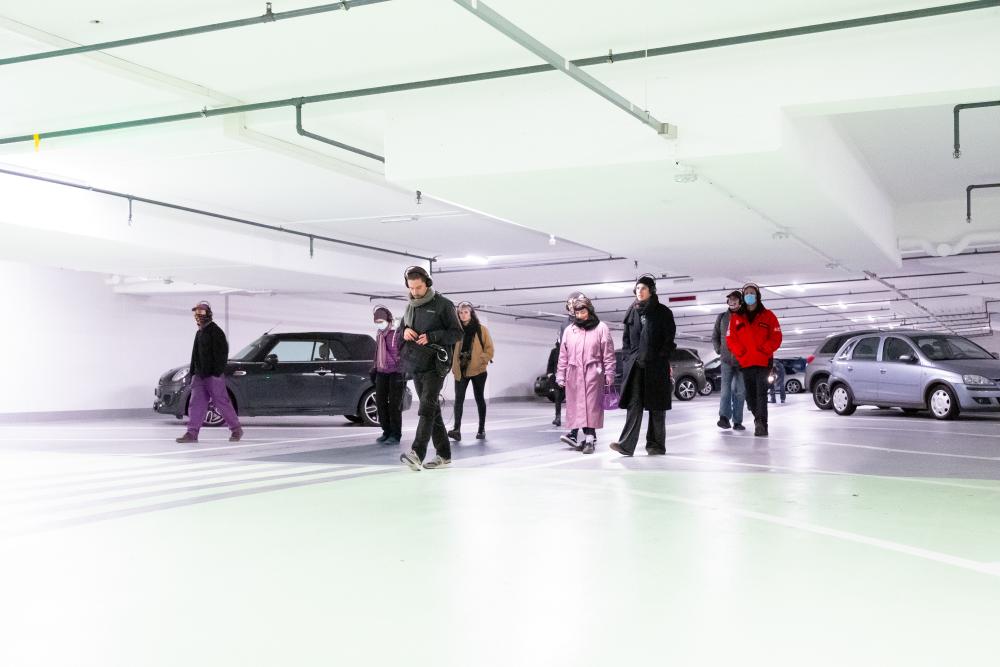 Ambulation is a sound walk that uses field recording techniques and listening technologies to create a walking performance using environmental sound. Ambulation engages with the act of recording as an improvised performance in response to the soundscapes it is presented within.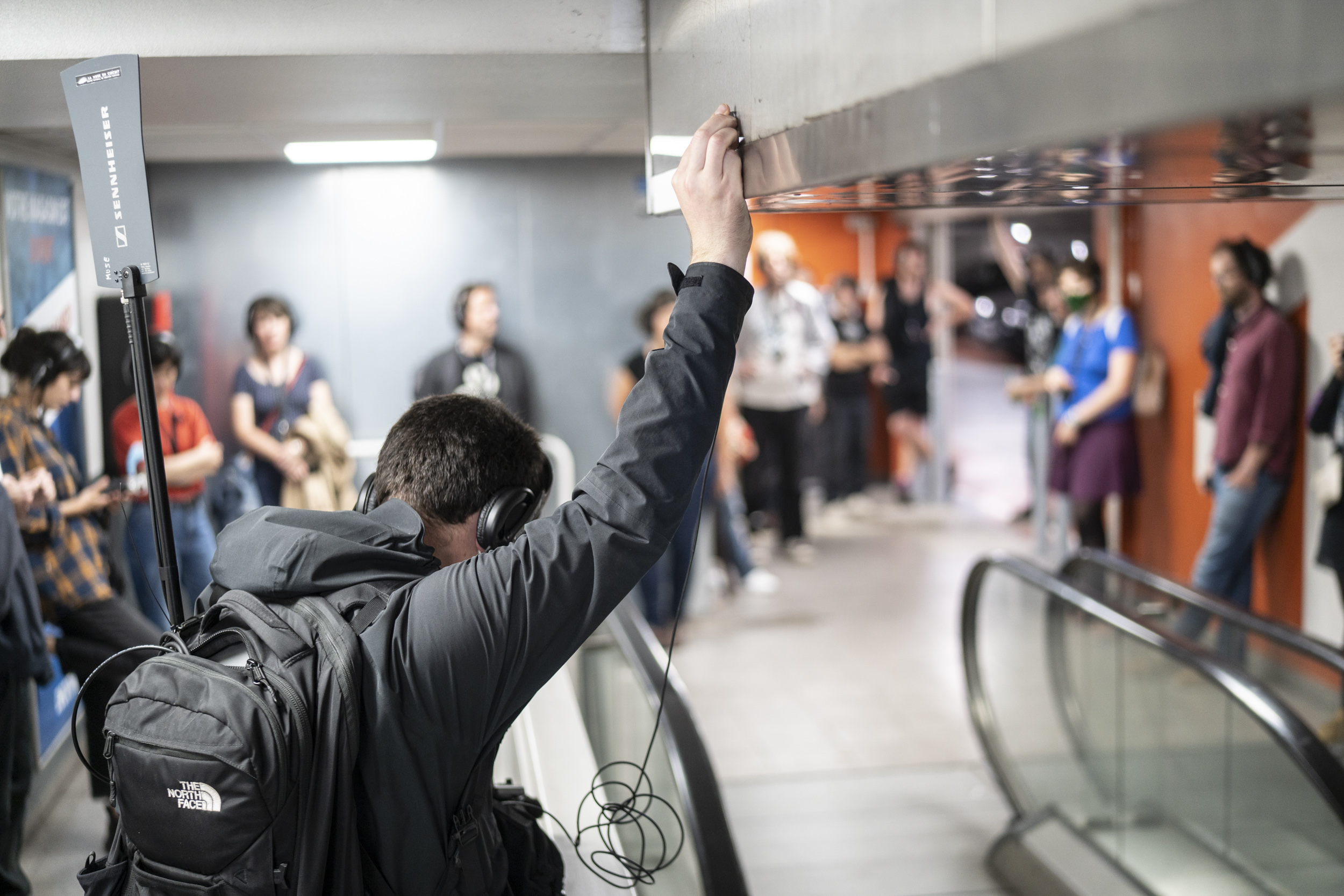 Ambulation – Sonic Protest, Paris, France [Image: Vincent Ducard, 2021]
This headphone-based sound walk adapts field recording equipment and DIY listening technologies to explore the sonic quality of different environments through an expanded performance practice. The performer collects acoustic and electromagnetic signals from the immediate environment and transmits them to audience members who are each wearing wireless headphones. By doing this, Ambulation configures field recording as a live, performative act. This project has been in continuous development since August 2014.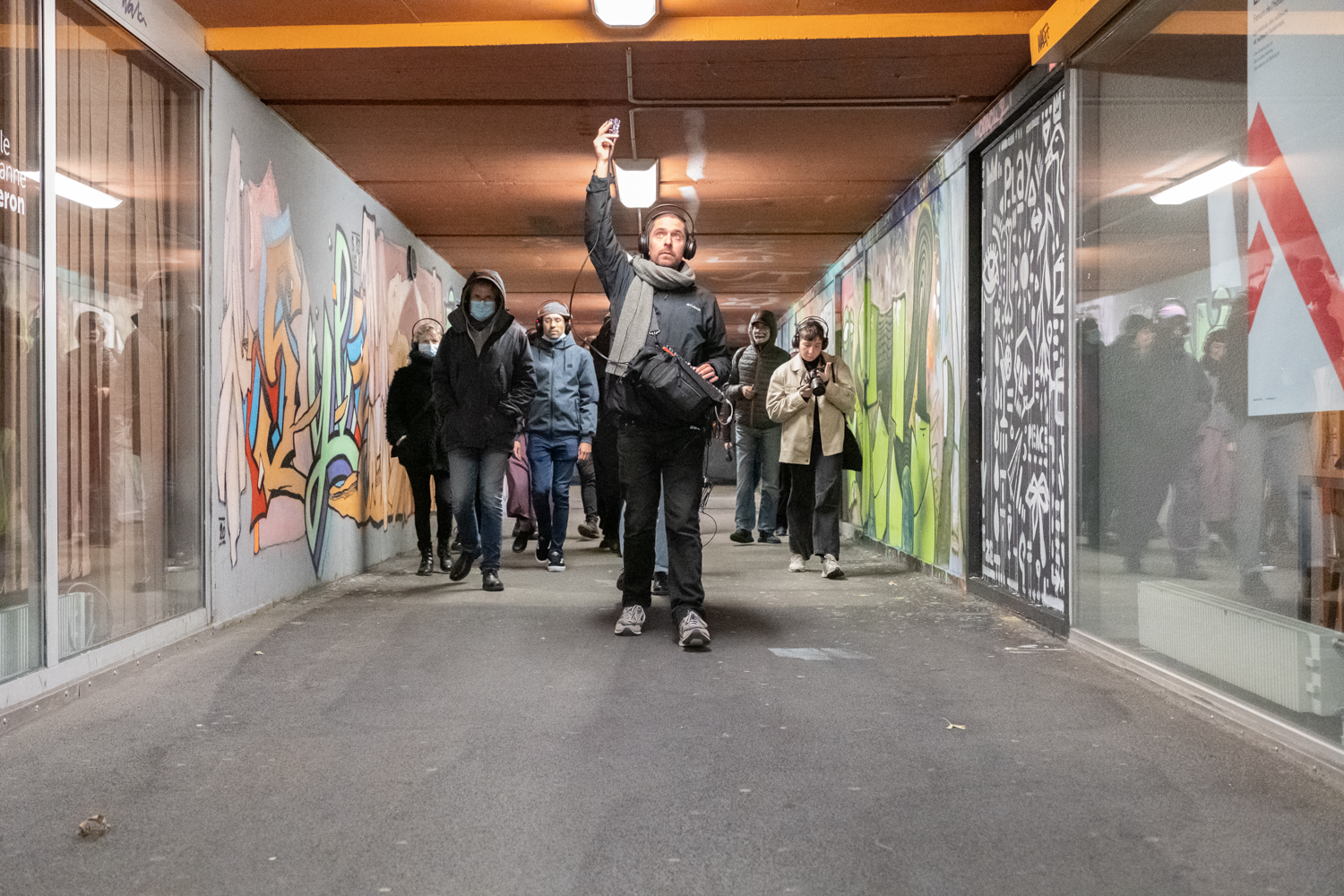 Ambulation – LUFF, Lausanne, Switzerland [Image: Francis Gendre, 2020]
Each performance is specific to its geographical and temporal context and the performance system has been designed to manifest this site-responsiveness. The listening technologies and sound processing systems employed are revisited in each performance in order to respond to the environmental context of each particular event. As a result this project is never finished and continues to be developed with each new invitation to walk.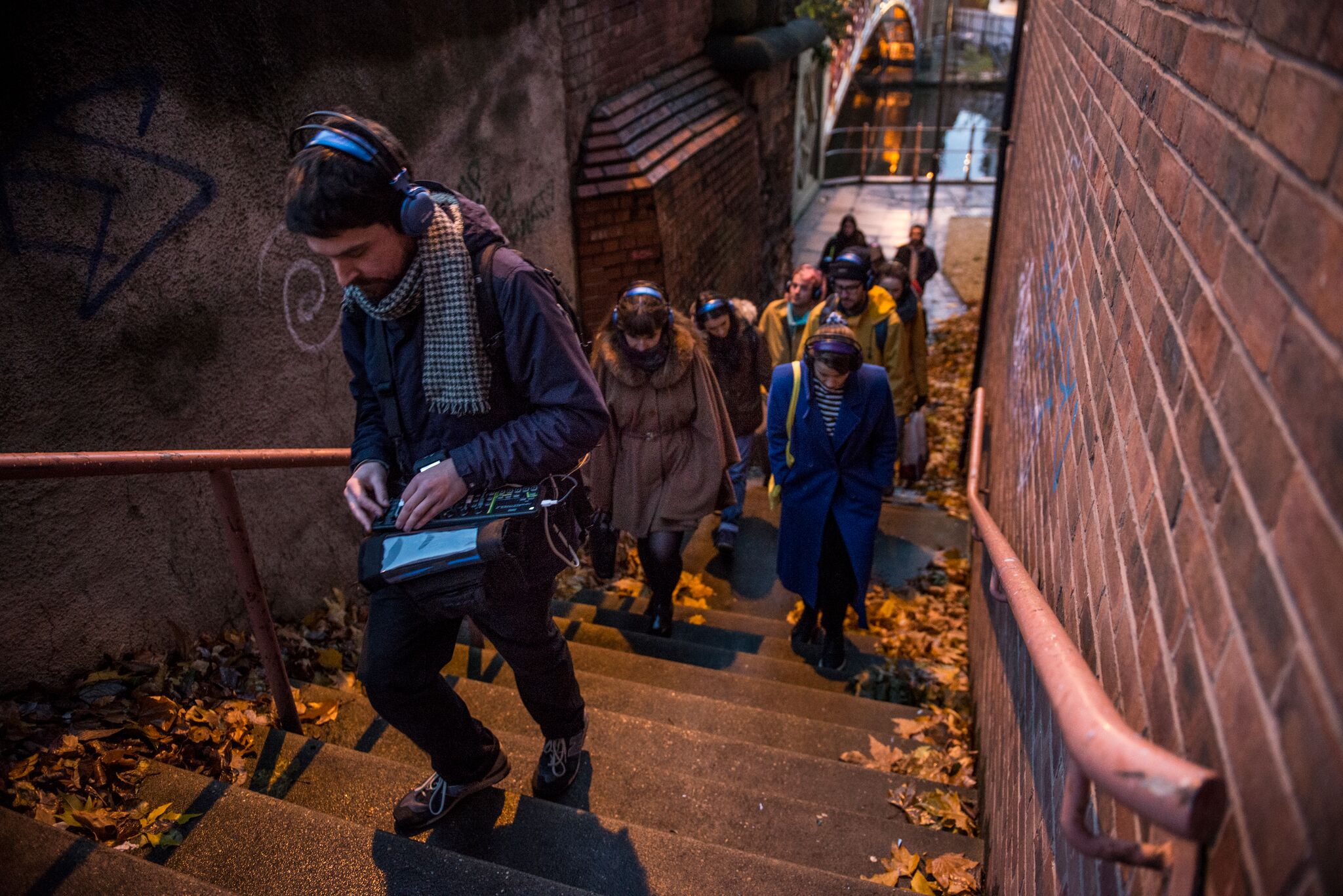 Ambulation – Compass Festival, Leeds, UK [Image: Jonathan Turner, 2017]
Ambulation has been performed at the following festivals / events:
Symbiont, Basel, Switzerland,
Cervia, Italy w/ Elementi Festival
German Maritime Museum, Bremerhaven, Germany
Meryin, Geneva, Switzerland w/ Konnekt
Ravenglass, Cumbria, UK w/ RE-DRIFT & Full of Noises
Dunston, Gateshead, UK w/ Dingy Butterflies
SoundCamp, Breil-sur-Roya, France w/ Locus Sonus
MUMUTH, Graz, Austria
Der Blöde Dritte Mittwoch, Vienna, Austria
Duke Hags Wood, Prudhoe, UK w/ Wild Musuem
Jeanne Barret, Marseille, France w/ Explorations Festival
Milkwellburn Woods, Chopwell, Gateshead
Zeiträume Festival, Basel, Switzerland
Sanatorium of Sound, Sokołowsko, Poland
Sonic Protest, Paris, France
NNOI Festival, Brandenburg, Germany
LOKAL-INT, Biel, Switzerland
LUFF, Lausanne, Switzerland
We're All Bats, Online, Worldwide
Walking Festival of Sound, Newcastle, UK
Sonica Festival, Ljubljana, Slovenia
Walking Festival of Sound, Stockholm, Sweden
Full of Noises Festival, Barrow-in-Furness, UK
CAMP, Aulus-les-Bains, France
Brighton Dome, Brighton, UK
Middlesbrough Art Weekender, Middlesbrough, UK
Dorothea Quarry (with James Davoll) in North Wales, UK
SPAN at BALTIC (with Its Nice That and Google) in Gateshead, UK
Piksel Festival in Bergen, Norway
Compass Festival in Leeds, UK
FACT (Foundation for Art and Technology) in Liverpool, UK
Sonic Environments in Brisbane, Australia
Research Through Design conference in Cambridge, UK
The Newbridge Project, Newcastle-upon-Tyne, UK
Musée Imaginaire in Newcastle-upon-Tyne, UK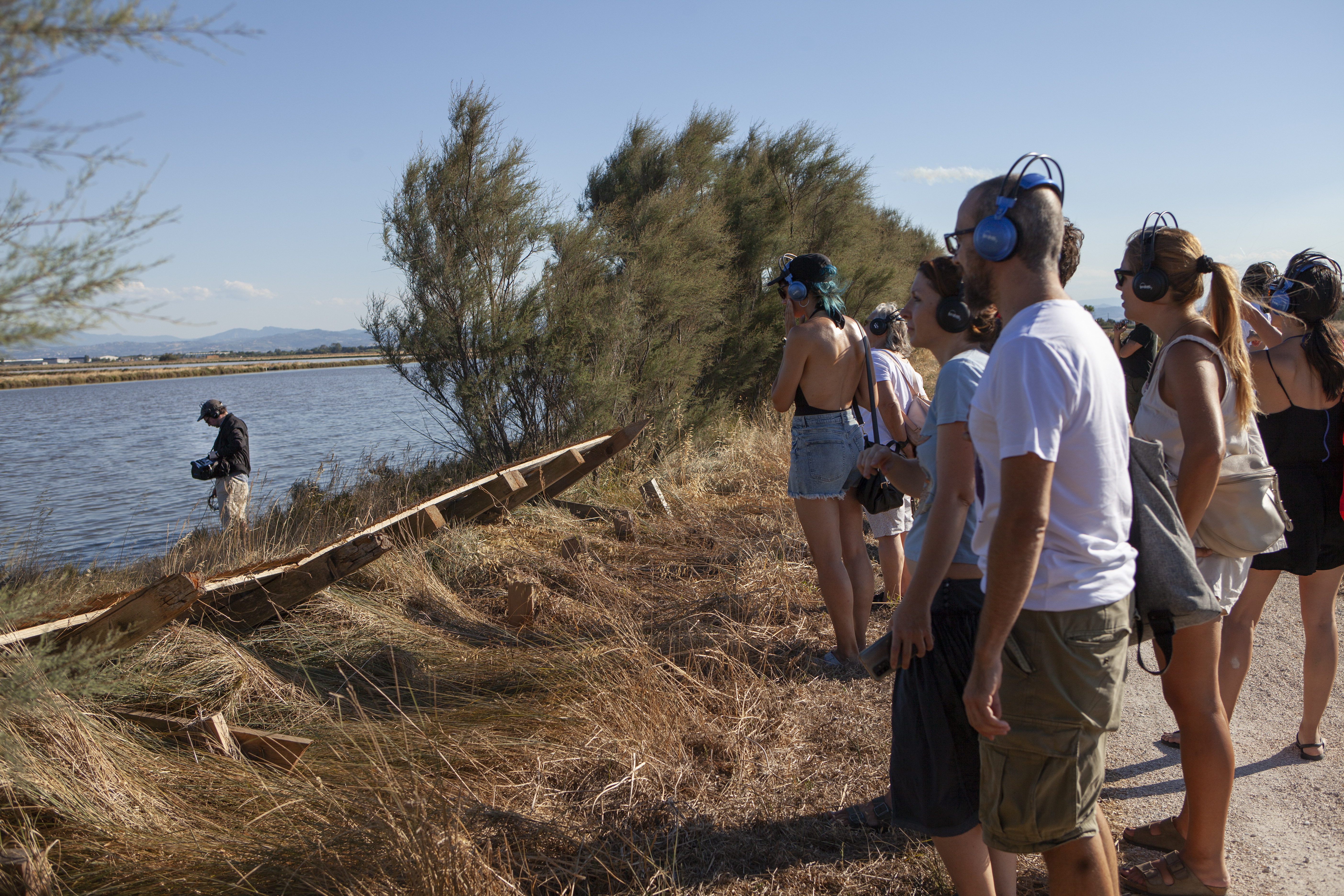 Ambulation Soundwalk in the Saltern of Cervia, Italy as part of Elementi Festival 2022 [Image: Chiara Pavolucci, 2022]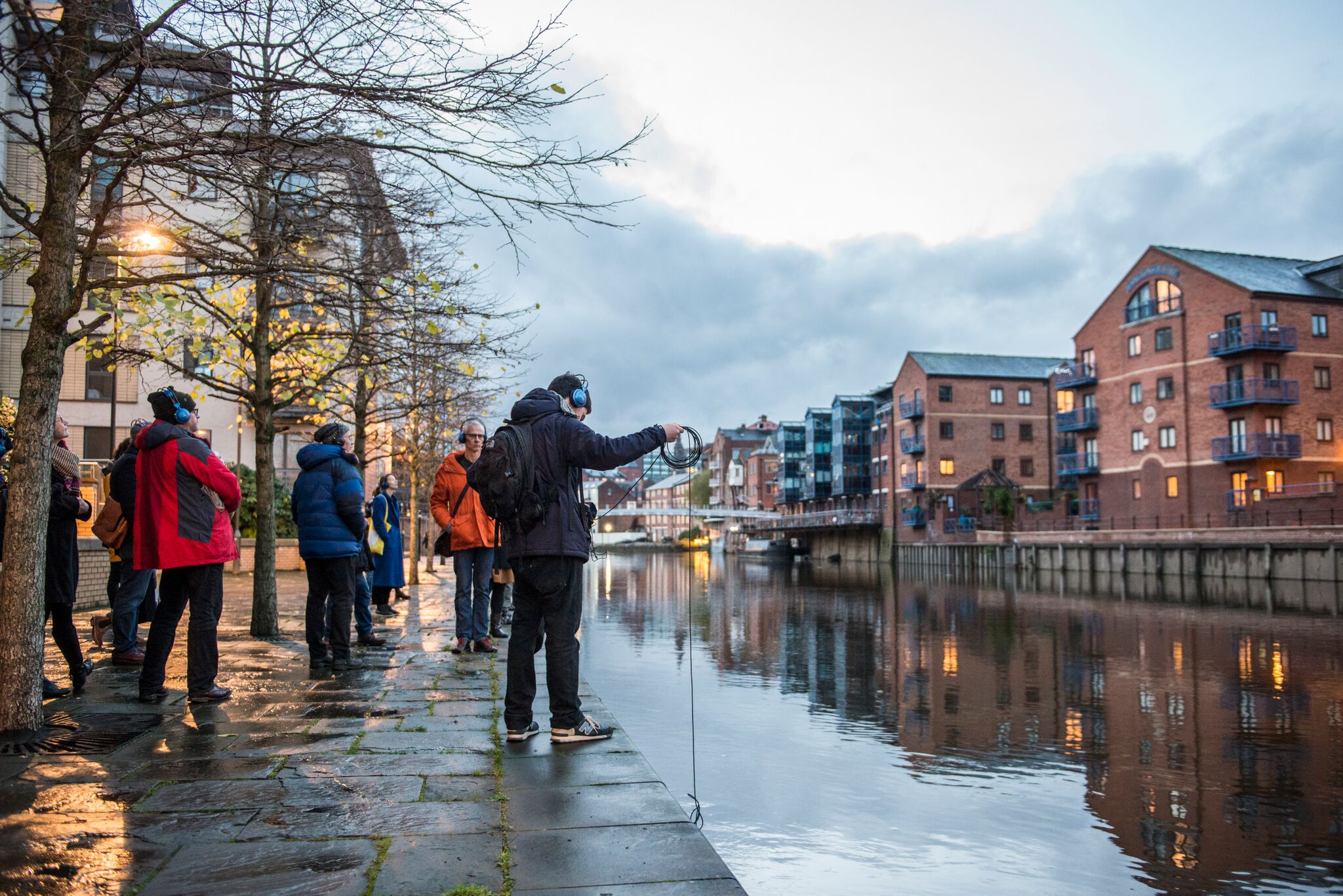 Ambulation – Compass Festival, Leeds, UK [Image: Jonathan Turner, 2017]
A paper on Ambulation and the processes behind it was written for the New Interfaces for Musical Expression conference in collaboration with John Bowers. Its open access and available here.
Technical details for Ambulation are available on the Bela Platform blog
The Ambulation system has been used for other projects such as Inner Voices, NET-WALK and The Rose Walks.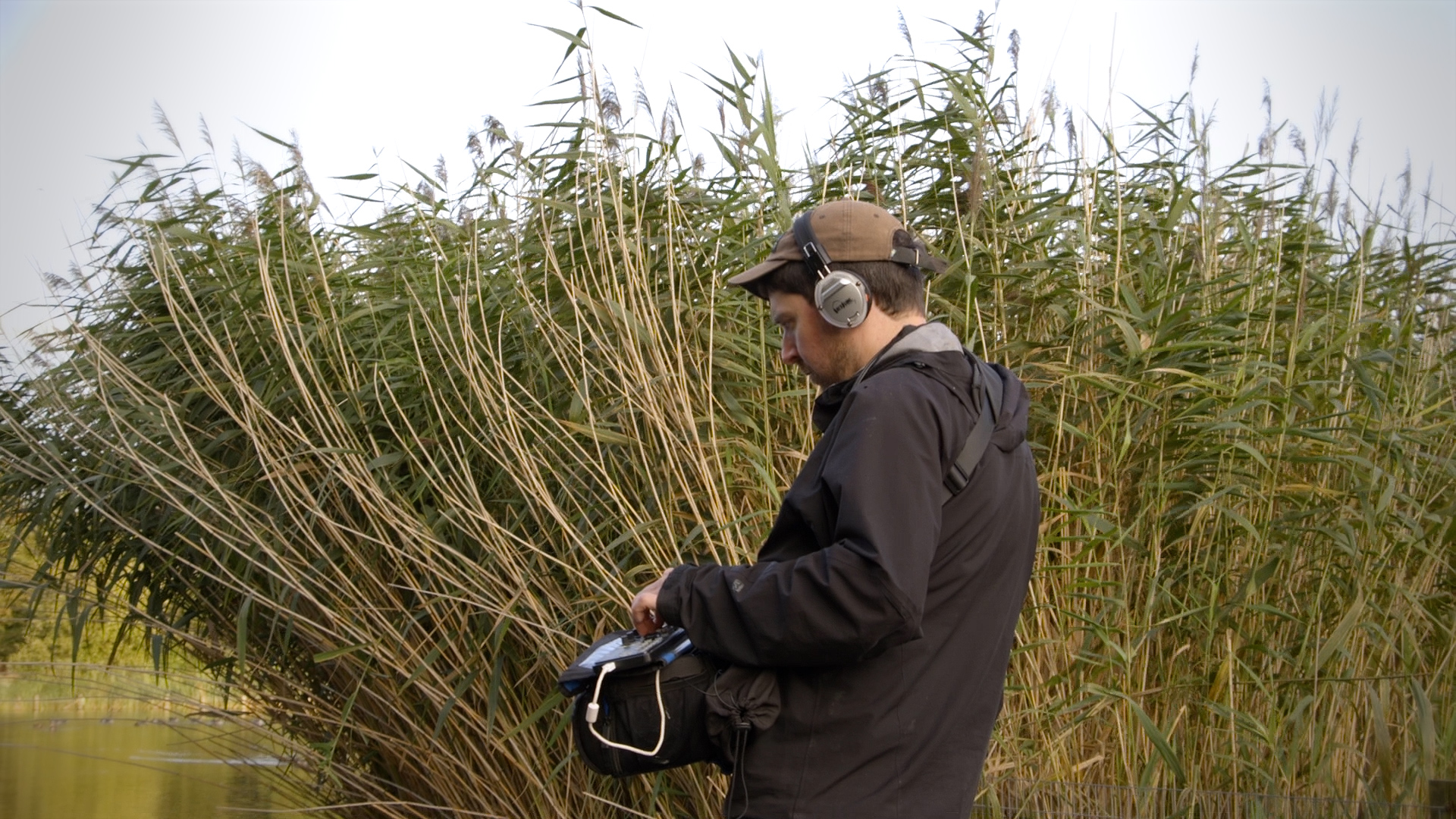 Ambulation – Sonic Protest, Paris, France [Image: Vincent Ducard, 2021]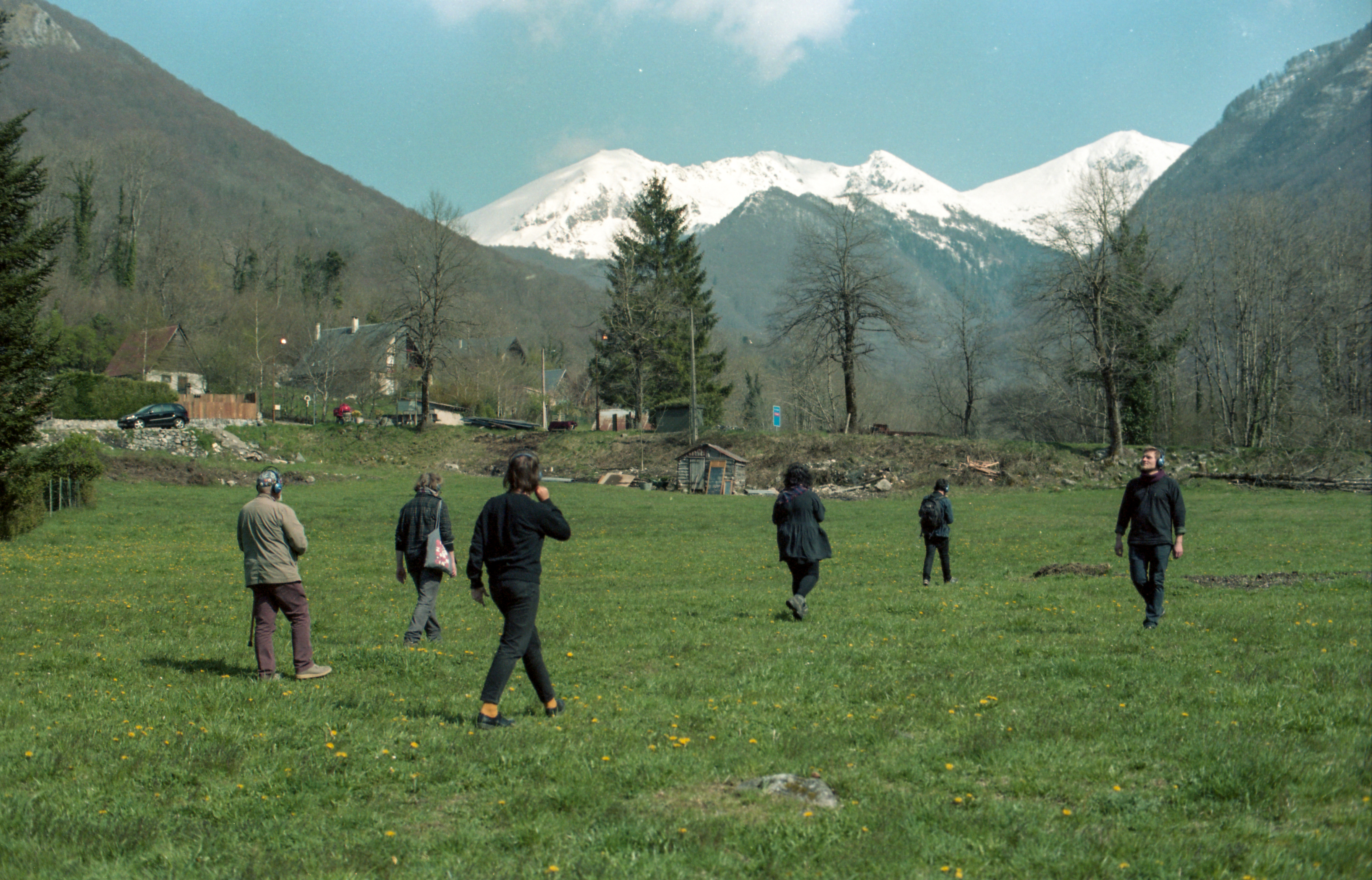 Ambulation – CAMP, Aulus-les-Bains, France [Image: Bruno Mello, 2019]
Ambulation – Lokal-INT, Biele, Switzerland [Image: Chri Frautschi, 2020]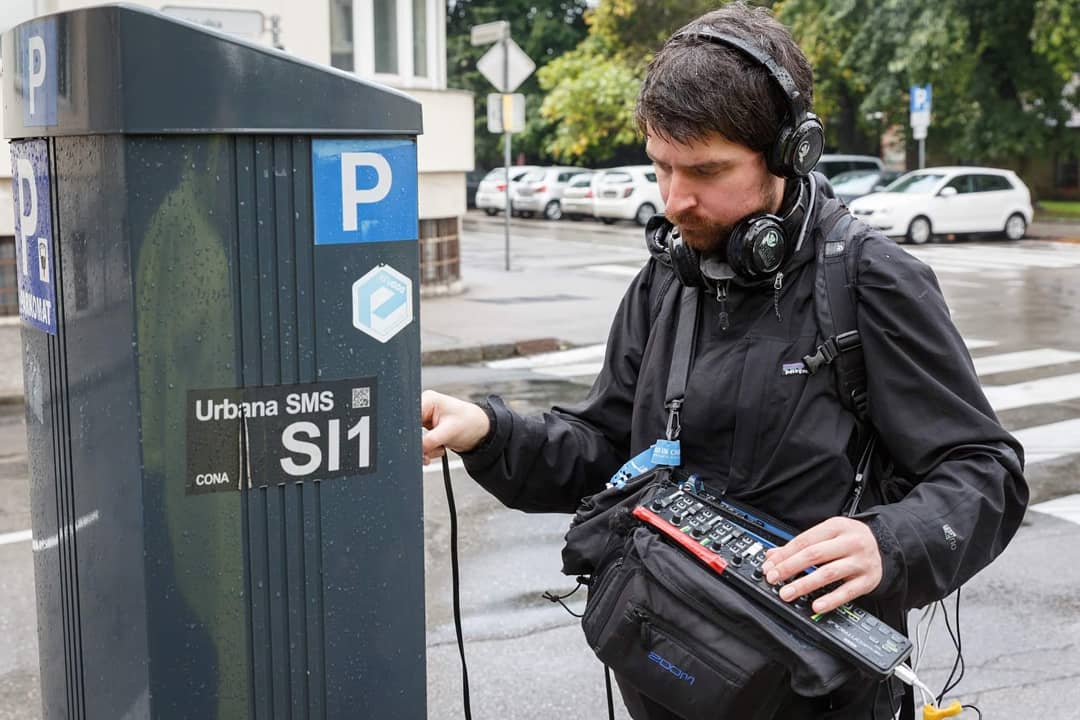 Ambulation – Sonica Festival, Ljubljana, Slovenia [Image: Kaja Brezočnik, 2019]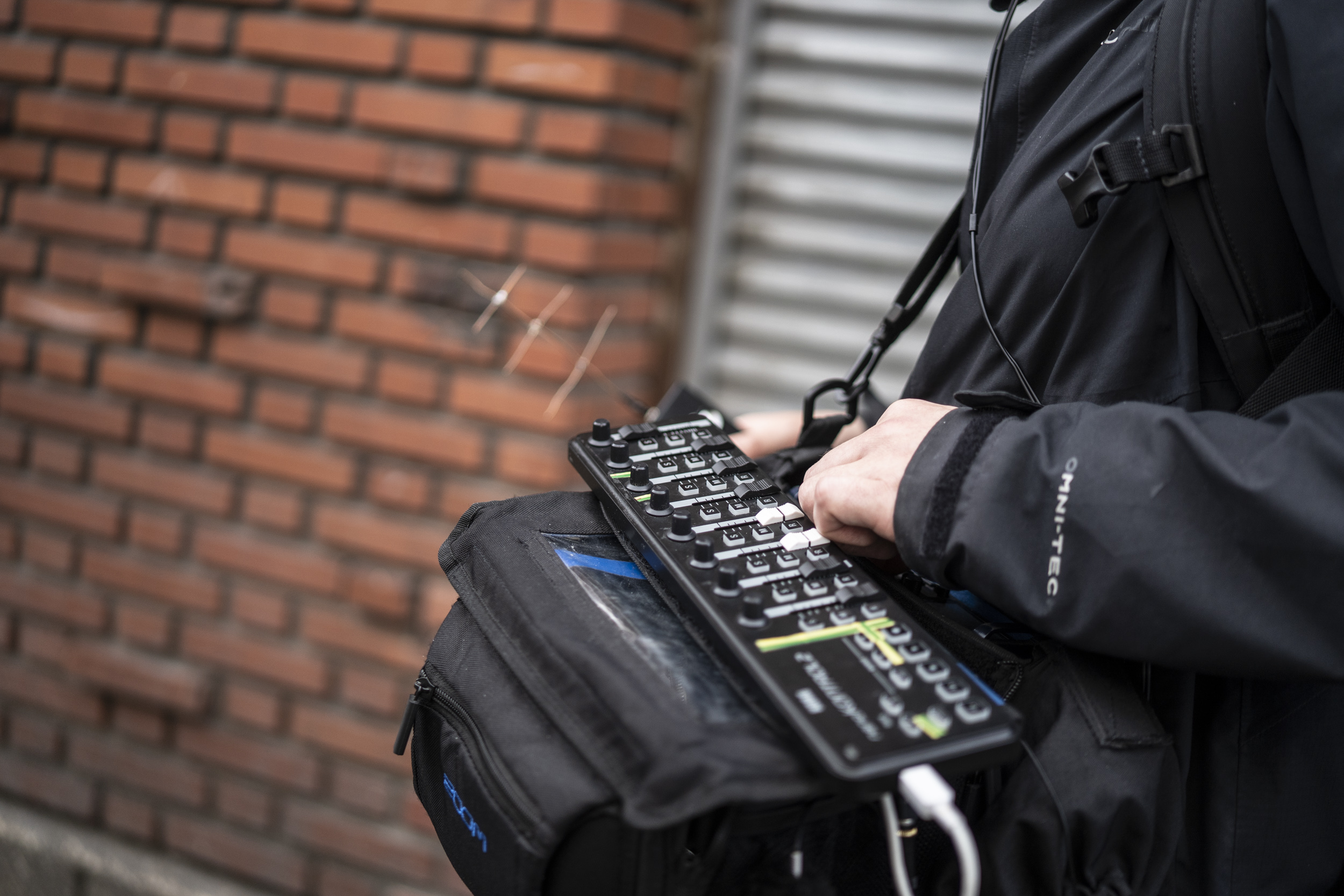 Ambulation – Sonic Protest, Paris, France [Image: Vincent Ducard, 2021]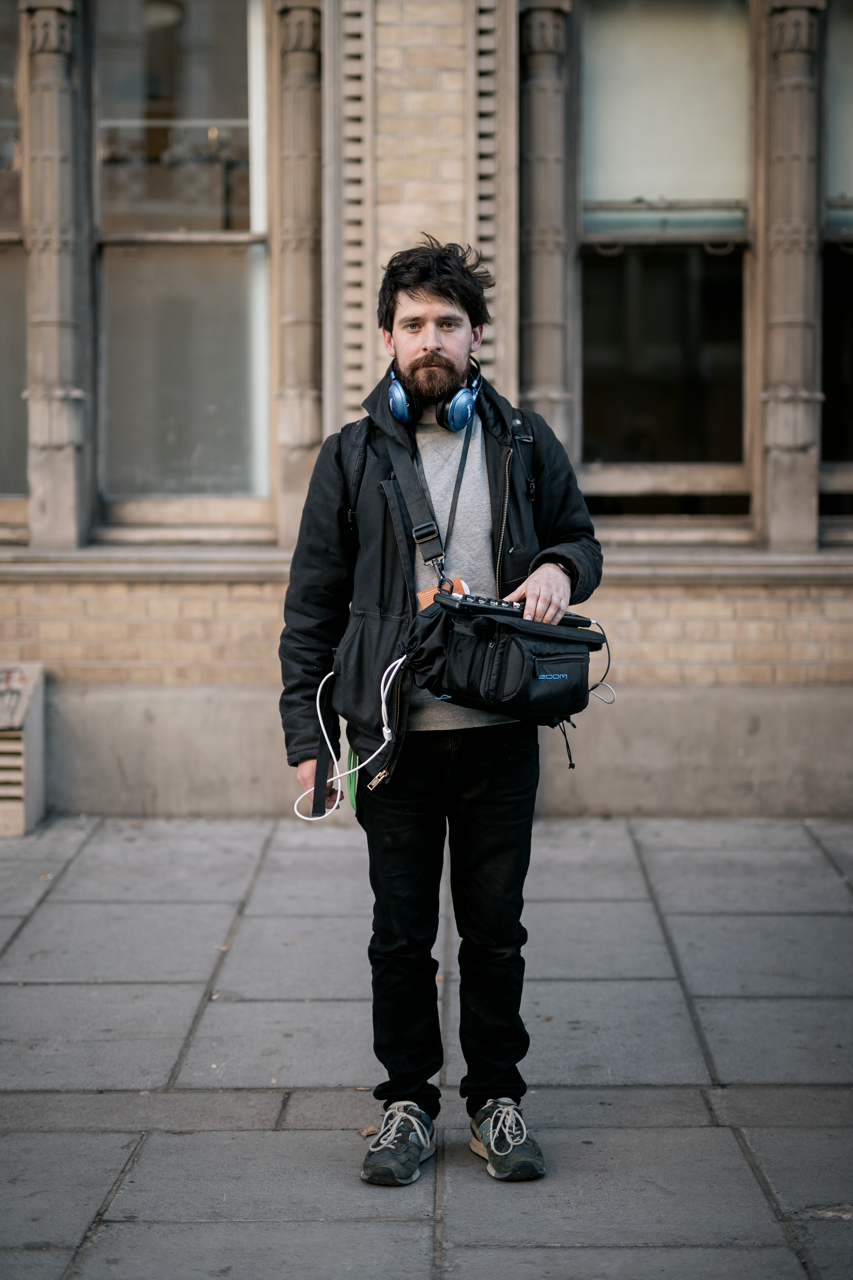 Ambulation – Brighton Dome, Brighton, UK [Image: OnTheNorway, 2019]